Rapper 50 Cent always seems to be stirring up some drama. Last Sunday the season finale of Power premiered on STARZ. 50 Cent took his talents to Instagram to boast about Power being the best show on television. Then later commented under his post shading Empire fans and saying that they could not afford cable.
50 Cent seemed to be the only one that felt this way and his shade didn't put a damper on the cast of Empire. Naturi posted on her Instagram page, to let her fans know to turn into the season finally and Taraji P. Henson, cast member of Empire later commented on her post expressing the love for Naturi despite the immaturity level of rapper 50 Cent.
Jussie Smollett, cast member of Empire later turned to Instagram expressing his concern to immaturity level of rapper 50 cent, and how ignorant his remarks of Empire being "too gay" of a show.
However, Power remains to be one of the most anticipated shows on STARZ. Twitter and Instagram were booming after the season finale. Many fans were shocked at the way the episode played out.
*SPOILER ALERT*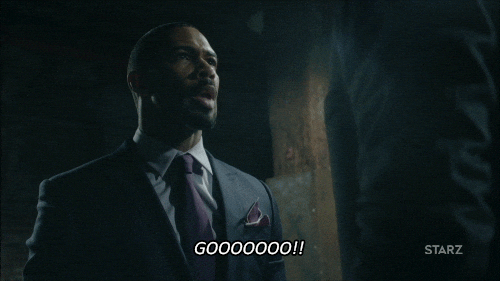 No one thought Greg Knox would be killed so soon, or that Milan will be killed so easily. No one thought that Tasha would find out about Tyriek's relationship with Kanan through a text message, or that he was alive. Most of all no one believed that Angela would be the one walking James St. Patrick out with cuffs.
This was definitely the turning point, and keeps us guessing for next season.
Personally, I'm looking forward to when Ghost (James St. Patrick) finds out that Kanan is still alive. This will be the most exciting part of next season. Many Power fans are looking forward to seeing how long Angela will last before being exposed to how deeply involved she was with Ghost. Ghost always has tricks up his sleeve, and I'm sure he won't be behind bars for long. How will Tommy react when he finds out Ghost is behind bars? All of these questions arise when thinking about the next season, I'm excited for Summer 2017, are you?