Black Excellence: Our Year in Music
2016 has brought in some of the wackiest, disheartening, enlightening, soul-searching moments to date within society, pop culture, and the media. We've all had our "WTH" and "Yassss" moments in all areas from entertainment to politics. But no matter what may have been going on in the world, the Black community in many ways has raised to the occasion by showing that we are still number one in the Arts. Within the music realm, Black artist are releasing some of the most influential hooks, bridges, and choruses from top chart hitting albums and singles.
Here at TulaTalks Ent, @allurekaylee has composed a timeline of the music that is helping to spark a revolution; whether it be from soulful Solange Knowles or the still brazy YG, these albums helped many of us get through the year.
January
Boosie Badazz drops In my Feelings (Goin' Thru it) – 1/1
Allan Kingdom drops Northern Lights – 1/6
Anderson Paak drops Malibu – 1/15
Daz and Snoop Dogg drop Cuzznz – 1/15
Lecrae drops Church Clothes 3 -1/15
Future drops Purple Reign- 1/17
Migos drops YRN 2- 1/19
Adrian Younge drops Something about April II– 1/22
Tank drops Sex, Love and Pain II– 1/22
Rihanna drops ANTI-1/27
Kevin Gates drops Islah- 1/29
February
Lion Babe drops Begin – 2/5
Wiz Khalifa drops Khalifa -2/5
Future drops EVOL – 2/6
Kanye West drops Life of Pablo- 2/14
Mya drops Smoove Jones -2/14
Alex Newell drops POWER – 2/19
Yo Gotti drops The Art of Hustle – 2/19
BJ the Chicago Kid drops In my Mind -2/19
Mavis Staples drops Livin' on a High Note – 2/19
Santigold drops 99cents – 2/26
March
Kendrick Lamar drops Untitled Unmastered-3/4
2 Chains drops ColleGrove- ¾
Lil Yatchy drops Lil Boat-3/9
Migos and Young Thug drop MigoThuggin Part 1- 3/18
ILoveMakonnen drops Drink More Water-3/18
Anthony Hamilton drops What I'm Feelin' – 3/25
Meek Mill drops Dream Chaser V- 3/25
April
TWENTY88 (Jhene Aiko and Big Sean) drop TWENTY88-4/1
Gallant drops Ology- 4/6
Ben Harper and the Innocent Criminals drops Call It What It Is – 4/8
Krizz Kaliko drops GO -4/8
J Dilla drops The Diary – 4/15
Musiq Soulchild drops Life on Earth -4/15
A$AP Ferg drops Always Strive and Prosper- 4/22
Beyoncé drops Lemonade – 4/23
Drake FINALLY drops Views – 4/29
May
Chance the Rapper drops Coloring Book -5/12
Corinne Bailey Rae drops The Heart Speaks in Whispers – 5/13
Special Announcement!! Gucci Mane gets released from jail - 5/26
Lil Uzi Vert drops Lil Uzi Vert vs the World – 5/27
June
Yo Gotti drops Never Left- 6/9
Lil Yatchy drops After Da Boat- 6/10
GoldLink drops And After That, We Didn't Talk – The Remixes-6/10
Kodak Black drops Lil Big Pac- 6/11
Laura Mvula drops The Dreaming Room – 6/17
YG drops Still Brazy-6/17
July
Maxwell drops BlackSUMMERS'Night- 7/1
Snoop Dogg drops Coolaid-7/1
Schoolboy Q drops Blank Face LP – 7/8
Dreezy drops No Hard Feeling -7/15
Lil Yatchy drops Summer Songs 2-7/20
Lil Durk drops Lil Durk 2X- 7/22
DJ Khaled drops Major Key- 7/29
Fantasia drops The Definition of...- 7/29
Jason Derulo drops Platinum Hits- 7/29
Lil Uzi Vert drops The Perfect Luv Tape-7/31
August
2 Chains drops Daniel Son; Necklace Don- 8/5
PARTYNEXTDOOR drops PD3- 8/12
Rae Sremmurd drops Sremm Life 2- 8/12
Frank Ocean double bangers Endless (8/19) and Blond (8/20)
Tory Lanez drops I Told You- 8/19
Jeremih drops Late Night" Europe- 8/24
De La Soul drops and the Anonymous Nobody- 8/26
Young Thug drops Jeffery -8/26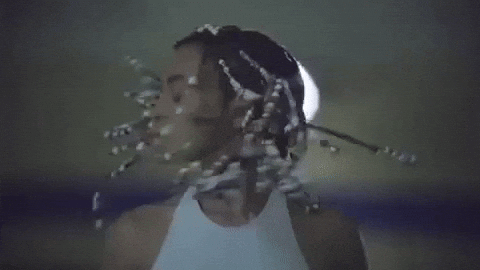 September
Travis Scott drops Birds in the Trap sing McKnight- 9/2
Wretch 32 drops Growing Over Life- 9/2
Migos and Young Thug drop MigoThuggin Part 2- 9/2
Fabolous drops Summertime Shootout 2- 9/3
Migos and Boss Don Mega drops The 3 Amigos-9/15
Usher drops Hard II Love – 9/16
Lady Wray drops Queen Alone – 9/23
Ty Dolla Sign drops Campaign- 9/23
Danny Brown drops Atrocity Exhibition- 9/30
Kid Cudi drops Passion Pain & Demon Slayin'- 9/30
Solange drops A Seat at The Table – 9/30
Dave East drops Kairi Chanel-9/30
October
French Montana drops MC4- 10/14
Migos drops 3 Way- 10/14
D.R.A.M. drops Big Baby D.R.A.M. - 10/21
R Kelly drops 12 Nights of Christmas- 10/21
Jeezy drops Trap or Die 3- 10/28
Tkay Maidza drops Tkay- 10/28
A$AP Mob drops Cozy Tapes Vol. 1: Friends- 10/31
November
Alicia Keys drops Here- 11/4
B.o.B drops Elements – 11/4
Common drops Black America Again – 11/4
KeKe Palmer drops Lauren- 11/4
Tinashe drops Nightride- 11/4